With the recent influx of seemingly relentless news about our changing climate alongside the increasing cost of living, we felt this would be a good moment to gather our thoughts, assess what's happening, and explore what we can do about it. 
July this year saw the very first red extreme heat warning from the Met Office, followed by record temperatures peaking at 40.3C in Lincolnshire. The extent of the heatwave was remarkable with temperatures of 39°C being recorded as far north as Topcliffe, North Yorkshire, and a large part of England exceeding 37°C. The government declared a national emergency, National Rail issued a 'do not travel' warning with timetables reduced or entirely cancelled, flights were suspended, several fire services declared major incidents, there were power cuts, and in some areas grit had to be spread on surfaces which had begun to melt. 
This was not only unprecedented but also completely unexpected by climate experts, with a 2020 Met Office study finding that under the current climate, there was likely a less than 1 per cent chance of seeing 40C anywhere in the UK in a given year. Climate scientists expressed shock at the new temperature records, and concern that the rise in extreme weather may be occurring faster than expected. The World Weather Attribution service found that that climate change made the heatwave 4C hotter and at least 10 times more likely than it would have been without human-caused greenhouse gas emissions (a lower bound estimate).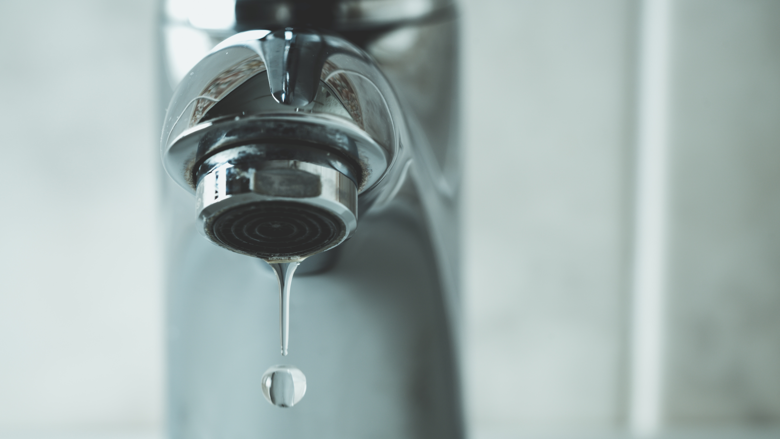 If you're reading this you almost certainly won't need convincing of the reality of accelerating man-made climate change, but even so it is too easy to focus narrowly on what we are experiencing here in the UK, particularly at present – forgetting that incredible records have also been smashed globally, with people suffering much more serious effects. It is worth reminding ourselves of this.
A Russian town in the Arctic Circle reached 38°C during the weekend of 18-19 June. In May, temperatures were 10°C above average in many parts of Siberia. Further south, during the European heatwave from 15th to 21st June, Swiss glaciers shed more than 300 million tons through snow and ice melt, losing enough water to fill an Olympic swimming pool every five seconds, and in Alaska, which has suffered more than 300 wildfires in recent weeks, nearly half a million hectares of land have burnt. In Pakistan in March temperatures peaked at 51°C, and remained above 37°C for 51 consecutive days. In June, some parts of France experienced temperatures as high as 14°C above normal. 100 million Americans were urged to stay indoors in June as temperatures from California to Texas soared above 40°C, and south-western states are in the grip of the worst drought for more than 1,000 years. 
Here and now, in August, we have just experienced another heatwave and the Environment Agency have officially declared a drought. July 2022 was the driest July for England since 1935, and the driest on record for East Anglia, southeast and southern England, including Hampshire, Surrey, Berkshire, Dorset and Kent. England had just 35% (23.1mm) of its average rainfall for the month. Hosepipe bans have been introduced, with more to follow, and other forms of water rationing may have to be initiated. Half the potato crop is expected to fail, with losses of 10% - 50% expected for other crops including carrots, onions, sugar beet, apples and hops. Many farmers will decide not to drill crops for next year due to present conditions. 
With some water companies in the South warning of the impact on our rivers and streams, for many it is just dawning on us where our water actually comes from, and that it is a vital and precious resource which we all too often take for granted. We are lucky enough to have some of the rarest waterways in the world locally, in the form of our chalk streams – but during prolonged dry spells when the need arises to draw more water from our chalk aquifers there remains less and less to supply them. A reduction in the flow of water subsequently affects the unique wildlife and habitats which rely on these streams.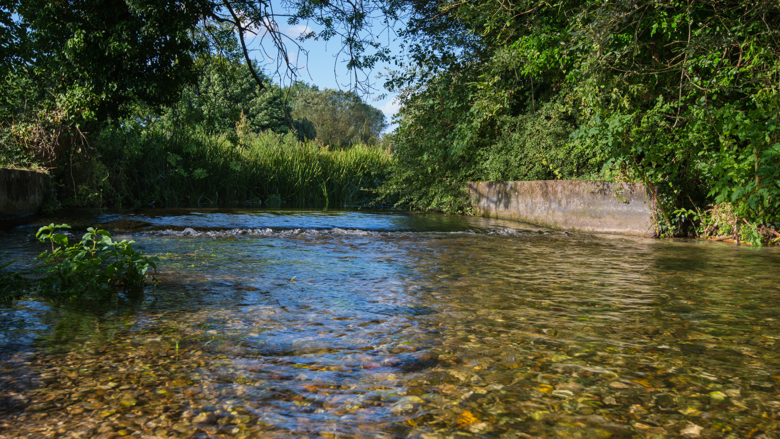 This onslaught of alarming announcements and statistics leaves us all wondering what we can do. Of most immediate importance locally is conserving water, and we can all play our part. The irony is not lost on any of us that it is no doubt when it is hot and dry that limiting water use is most difficult, and yet that is what we all must do. 
Looking at the bigger picture can be overwhelming. If you feel like this, be assured that you are not alone. In a YouGov survey following the UK's record-breaking heatwave, the number of people selecting 'the environment' as one of the most important issues facing the country right now increased by 10% from the week before temperatures climbed, from 23% to 33%. This is just five points behind the second most important issue, health, at 38%.
You might also feel insignificant and powerless - but you aren't. Whatever some unhelpful commentators might say, individual actions truly matter, and the ripple effect is real. Today, right now, you can start making small changes in your habits and behaviours. Next week or next month you might start considering where your home energy comes from, or how your money is invested. And over the coming months and years perhaps you will be able to challenge yourself to make even bigger and longer lasting changes. While you undertake these positive actions, which will not only benefit the planet but also soothe your conscience, you will inevitably influence those around you. You will be able to offer friends and family the benefit of your experience, encouraging them to make the changes you found easiest first.
If you are feeling the urgency of the climate crisis and prefer to make the hardest hitting changes first, we recommend that you examine where your money is invested, how you travel, your home energy provision and efficiency, your diet and shopping habits. Do not underestimate the power you hold as a consumer. Connecting with likeminded people locally, and campaigning both directly with businesses and corporations and via your MP and local councillors, are all powerful and impactful actions. There will inevitably be frustrations and disappointments along the way, but eco action is the answer to eco anxiety, and it is where empowerment lies. 
Have a look at the Home Energy section of our website for advice on reducing your household demand on our water supply, along with many more tips on saving energy and therefore money at home. We can also help you in the longer term, looking at retrofitting your home for the future and moving to greener energy generation. 
If you want advice or support you can email PeCAN at [email protected] or join our friendly Eco Café on Tuesday mornings at 10 – 12 at Gallery 30 on the High Street.