Many parents with young children are curious about cloth nappies but haven't yet taken the jump to ditching the disposables.
However, it's becoming more and more common as people seek different ways to make a difference to the planet and reduce plastic use.
We spoke to Claire from the Petersfield Area Nappy Library to find out more about it.
The Petersfield Area Nappy Library (PANL) was set up by parent Claire Pope-Vale after she had problems using disposable nappies with her own child.
She realised there was no service in the local area and quickly worked to set one up and to offer help and support to other parents just like her.
"When I had lots of trouble using nappies at four months there was nothing available. Portsmouth was the closest nappy library but they had closed.
"So I tried it out myself and shared it with some friends and we joked about starting a nappy library because as a teacher it's within my remit to share information and knowledge with people.
"I now have lots of nappies that have been donated to help the not-for-profit organisation that we are."
The service has been running for three years and has proven popular with parents who have the option to try it. The service has four kits to try full time for six weeks. It costs just £20 with a £25 deposit.
The nappies have disposable liners and the nappies themselves can then go in the washing machine very few days.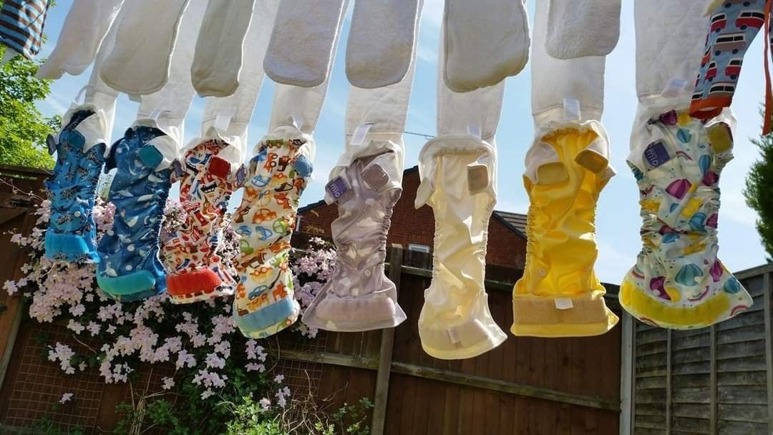 Statistics show that cloth nappies are 40% less harmful to the environment than disposable nappies and that households can reduce their waste by up to half.
Claire, alongside volunteer Emily, work together to support parents, running workshops to raise awareness.
"People say that it's amazing and that it's an absolutely fantastic service to help people figure out whether cloth nappies work for them or not because there's no one cloth nappy that works for all families," Claire added.
"The feedback has always been really good even for clients that don't transition to cloth nappies.
"We had one lady who had two older children so the washing was just too much for her but instead of spending £200 on brand new nappies to figure that out she had spent £20 to find out that it didn't work. So it's still a really useful service for people.
"I think people have different reasons for coming to cloth. The people that we need to get to are the ones who still think it's really gross. 
"The washing is so much easier now. You don't even need to wash the nappies every day, we recommend every two to three days.
"There's no soaking and it's just a lot easier than people think it is."
To find out more please visit PANL on Facebook or Instagram.