Cycling is a great way to enjoy the great outdoors without adding to your carbon footprint.
We are very fortunate to live in an area surrounded by rolling hills with some fantastic cycling routes.
We've been having a chat with Petersfield Bicycle Buddies about why cycling is such a great hobby to have and how you can get involved with the group.
"We've got over 90 members and at least half of them ride out with us at least once a week," treasurer of PBB Martin Harvey said. 
"As cyclists we want to avoid the main roads and we want to cycle on safer roads so we tend to use the quiet country lanes and there are plenty of those around Petersfield.
"Some of our members who've lived here for a very long time have been surprised at the routes we have taken and they have never been on some of the country lanes that are around West Sussex and Hampshire.
"Being so close to the South Downs, it really is excellent cycling territory."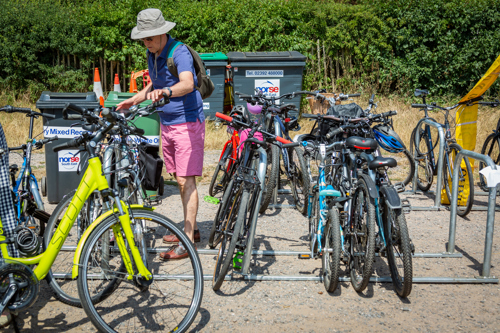 Petersfield Bike Buddies was formed last year and has close to 100 members now.
So why is it a good idea to join the group?
Martin added: "When we were first set up one of our main objectives was to encourage people back on to their bikes - people who perhaps hadn't been on their bikes for a number of years and people who are lacking in a bit of confidence.
"Also it's good for people who didn't want to cycle on their own and for people who are unaware of the routes around Petersfield. 
"We ride at people's own paces. We encourage people who have got electric bikes to come along. We stop at the top of hills and we wait for people so it's very sociable.
"It's not a race, it's just a sociable group where you can get to know Hampshire and West Sussex."
Petersfield Bike Buddies is free to join. To find out more please visit pbbuddies.org.uk.