The Petersfield Society has presented PeCAN with a Certificate of Commendation following the success of the town's first Eco Fair in July.
The fair was organised in conjunction with Petersfield Town Council which funded the majority of the event, with additional support from councillor grants from East Hampshire District Council.
The commendation said: "At short notice PeCAN created the event from scratch, attracting forty stalls ranging from climate and conservation issues to home retrofitting and low waste living and including many enjoyable activities for children and adults.
"Recruiting a large number of volunteer marshalls, the organisation also had to deal with the challenge of one of the hottest weekends of the year.
"The fair was a great success attracting about 1,000 visitors and has hopefully created a template for repeat fairs on this important theme."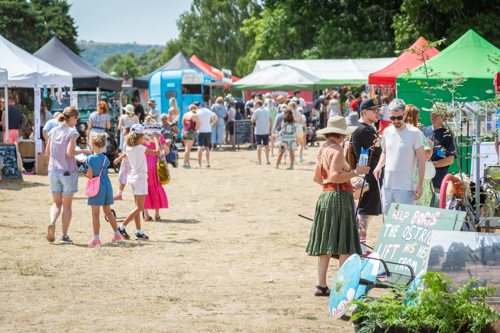 Project manager Amelia Gabriel said: "We are thrilled to have been presented with this award. It's been wonderful that this event has been acknowledged and that people are making positive changes to their daily lives as we work together to protect our planet for future generations."