The UK's Climate Change Committee (CCC) delivered its biennial report of progress in preparing for climate change as required under the 2008 Climate Change Act, on the 29th of March. The report summarises the changes being made or planned, sector by sector (and inter-sector) and presents a damning set of evidence to show that not a single sector in England is prepared for the impacts of climate change.
The report identified 45 outcomes that must be prepared for climate change across key sectors, ranging from nature and food security to finance, energy and telecommunications. It found that government has not yet delivered on any of these, and only has credible policies and plans in place to deliver in the future for five of the 45 outcomes.
The report describes the last ten years as a 'lost decade' for government action. In presenting the evidence, Baroness Brown, Chair of the CCC's Adaptation Committee, said she is concerned that there is not enough understanding of the situation we face:
Achieving net zero does not mean no climate change; climate change is happening now at 1.2C of warming.
She pointed to the hottest year on record - 2022 - in which temperatures in England exceeded 40C for the first time and she said we were likely to exceed 1.5C warming by the early 2030's. From heatwaves causing train tracks to buckle to fierce winter storms knocking out power supplies, climate change is already affecting every aspect of our society.  She added that the Government must fully understand the cost of inaction and must stop seeing this subject as Defra's problem when all departments are affected, from levelling up, housing, and energy to business. She saw a particular role for business, which, she said, unlike the Government, has a good understanding, but which will not invest without clear direction from policies, targets and standards: 'we must make adaptation attractive to business'. For the Finance sector, investments must be stress-tested for climate change adaptation and services must drive investment to this area.
The report looks in detail at 13 sectors of Government and identifies 61 risks. It shows how to close the risk gaps and how to monitor the rate of adaptations being implemented. For example, electricity must be made resilient because by 2035 we will be 100% dependent on electricity, having phased out fossil fuels. It asks if our new electricity infrastructure already in progress has been stress tested for adapting to climate change, including the inter-connections between electricity and services such as water and other critical infrastructure.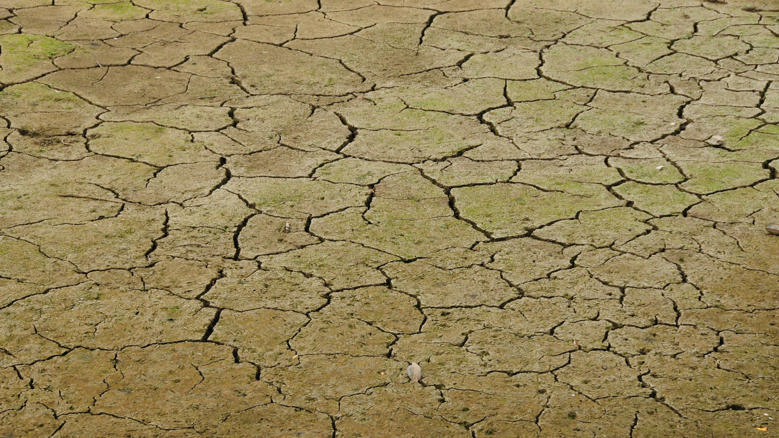 Concern is particularly expressed about the resilience of our homes and public buildings, such as hospitals, to heatwaves like the one suffered last year. The report suggests that local government action will be crucial, not least because proper public engagement will be necessary to help communities build resilience. Baroness Brown hopes that the public will raise the issue of climate change resilience with prospective councillors.
Kent County Council was presented as a local authority that takes climate change seriously. KCC was praised for the way in which local farmers were implementing change by growing new crops, and how active travel, street trees and sustainable urban draining systems were being incorporated into place-making and townscapes, with an emphasis on care-homes and health service premises.
As temperatures continue to rise, the UK will increasingly face both known and novel threats – including possible food shortages as extreme weather events overseas affect international supply chains and food prices, the report says, but, despite worsening impacts, efforts to prepare for climate change are not increasing at the scale required. It calls for mandatory adaptation reporting from all sectors including food supply-chains and transport: the Government has the power to do this but uses it on a voluntary basis.
The value of a healthy natural environment was stressed and the report asks Government to take seriously its role in protecting and enhancing the public good. Healthy ecosystems were acknowledged to be more resilient to climate change and nature-based solutions will play a large part in an adaptation programme: new land management schemes were welcomed, though we will not be able to measure the impact of these for many years. The funding for these schemes was felt to be insufficient.
This report also looks back further – over the past decade. The CCC took stock of the UK government's first and second National Adaptation Programmes, which ran from 2013-2018 and 2018-2023 respectively, the statutory programme required from Government to help prepare the country for climate change. The third National Adaptation Programme is due to be published this summer.
Looking back, the report says there is 'very limited evidence' that past adaptation programmes have led to action 'at the scale needed to fully prepare for climate risks facing the UK across cities, communities, infrastructure, economy and ecosystems'. It adds, 'While the recognition of a changing climate within planning and policy is increasing, with some policy in most areas, it is clear that the current approach to adaptation policy is not leading to delivery on the ground and significant policy gaps remain'. The CCC has provided the Government with an Adaptation Monitoring Framework.
Baroness Brown showed more than mild disappointment that the Government continues not to heed the clear advice from the CCC. She said, 'huge changes in policy are required, along with more ambition'. She hoped to see a more comprehensive response across all the risks and adaptation goals across all sectors of Government, and she suggested the Cabinet Office, to which the CCC reports, should be responsible for integration of adaptation policy throughout Government departments. She called for 'a living programme over the next five years'. This would include ramped up public engagement to get across to the public that what is bad for the planet is also bad for us, and she asked that the subject should be part of the school curriculum.
Find the CCC Report to Parliament here.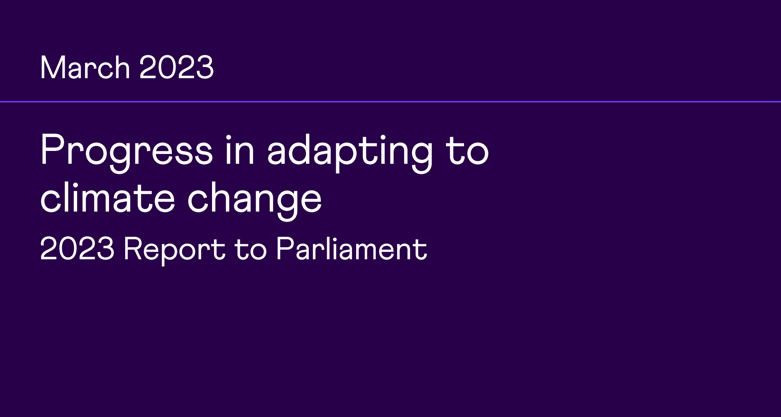 The findings arrived shortly after The Intergovernmental Panel on Climate Change delivered its AR6 Synthesis Report which warned that – globally – far too little is being done to adapt to worsening climate impacts (read more in our blog post on the 6th report). With high levels of warming, limits to adaptation are likely to be exceeded, it added.
Green Day or Greenwash Day? Another Net-Zero Strategy
It was a mammoth week for UK climate policy. The CCC's report landed on the 29th of March, the day before yet another Net-Zero Strategy from the Government. Originally billed 'green day' but corrected to 'energy security day' by the Prime Minister, the 'Strategy' is a collection of over 40 reports totalling almost 3,000 pages. The reason for this cobbling together is to comply with a July 2022 High Court Ruling, which found its existing net-zero strategy to be unlawful. Specifically, the strategy should have explained how it added up to meeting the UK's legally-binding carbon budgets – and those numbers should have been publicly available.
Carbon Brief found: 'There are 15 policy documents, 10 relating to new consultations, 10 government responses to earlier consultations, five funding competitions, two external reviews and two pieces of research'. A particularly cynical addition, the 'green finance strategy' sets out how to make money from nature-based solutions (nature markets if you please!), such as carbon credits and forestry, and the 'energy security' section includes further fossil fuel extraction. See Carbon Brief for more…
Melanie Oxley, PeCAN Trustee