Flexible Plastics
Plastic bags and similar flexible plastic packaging can be recycled at the locations below.
Examples of accepted items include all plastic bags (except biodegradable or compostable bags), bread bags, breakfast cereal liners, delivery bags, dry cleaning bags, frozen food bags, magazine and newspaper wrappers, multi-pack wrapping and toilet roll wrapping.
Some stores, such as M&S and Tesco Superstore in Petersfield, also accept baby, pet food, detergent and cleaning pouches, biscuits and chocolate wrapping, cheese, fish and meat wrapping, cling film, crisp and sweet bags, plastic film lids, bubble wrap, salad, pasta, and rice bags.
You can recycle old plastic compost bags at Blue Diamond Garden Centres, the closest is at Rake: London Road, Rake, Petersfield, GU33 7JH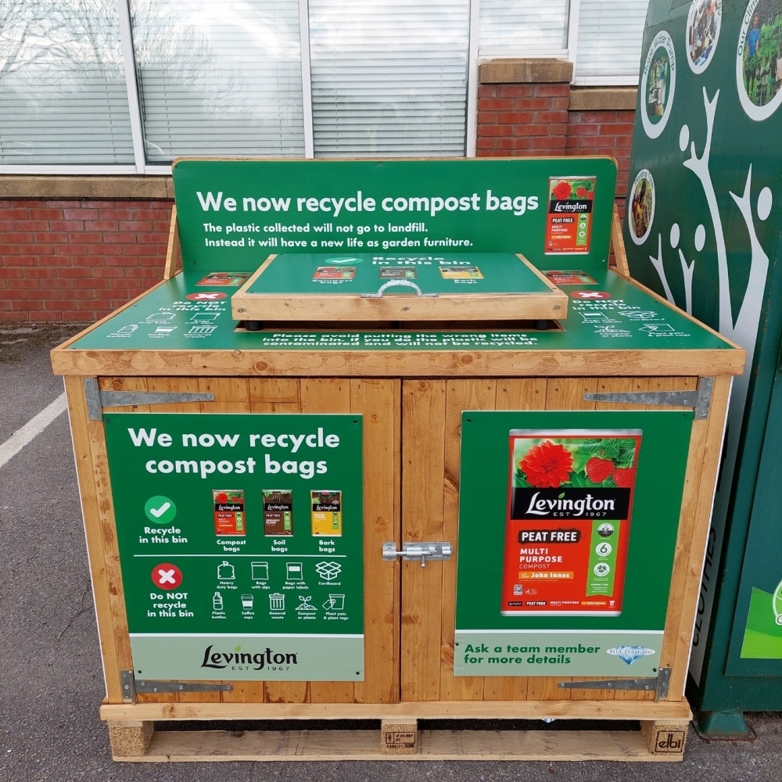 Check which items are accepted before depositing your waste.
Waitrose: 8 Rams Walk, Petersfield, Hampshire, GU32 3JA (near Customer Service desk)
M&S Simply Food: 21-25 High Street, Petersfield, GU32 3JT (at rear of store)
Tesco Superstore: The Causeway, Hampshire, GU31 4JR